Game Description :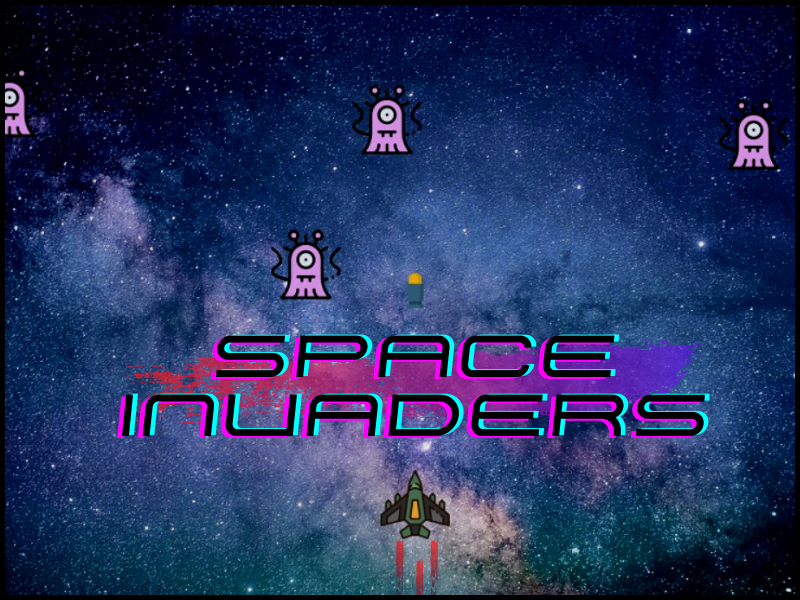 Space Invaders is a shooting game developed using pygame (python). The game space invaders have a simple plotline. Alien invaders have come to Earth. The player is in control of the missile cannon and must destroy all of the Aliens before they reach Earth. The player controls a cannon and can moves left and right on the X-Axis near the bottom of the screen. The Player has three controls, left, right and fire. player objective is to destroy the Aliens before they reach the bottom of the screen. The player receives one point for destroying the one Alien.
Game Features :
Below are the some exciting features of SPACE INVADERS Game.
⭐ Interesting Shooting Game 🔫
⭐ Simple Interface 👨‍💻
⭐ Fighter Jet 🚀 and Cute Aliens 👽
⭐ Nice 2D graphics and dynamic soundtrack. 🔊

❗ Note : New Features will be available on updates.
System Requirements :
Before you start SPACE INVADERS Game make sure your PC meets minimum system requirements.
📌 Operating System: Windows Vista/7/8/8.1/10 or Any
📌 CPU: 1Ghz Pentium III or AMD Athlon Processor or Any
📌 RAM: 256 MB
📌 HardDisk Space Required : 36 MB

Game Screenshots :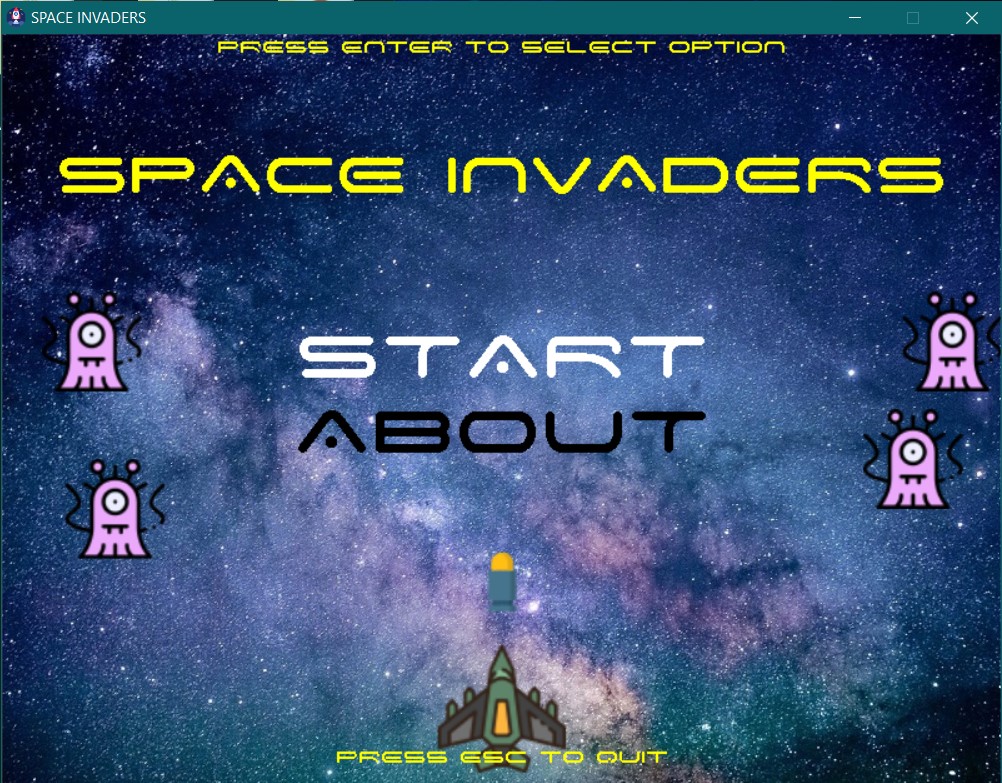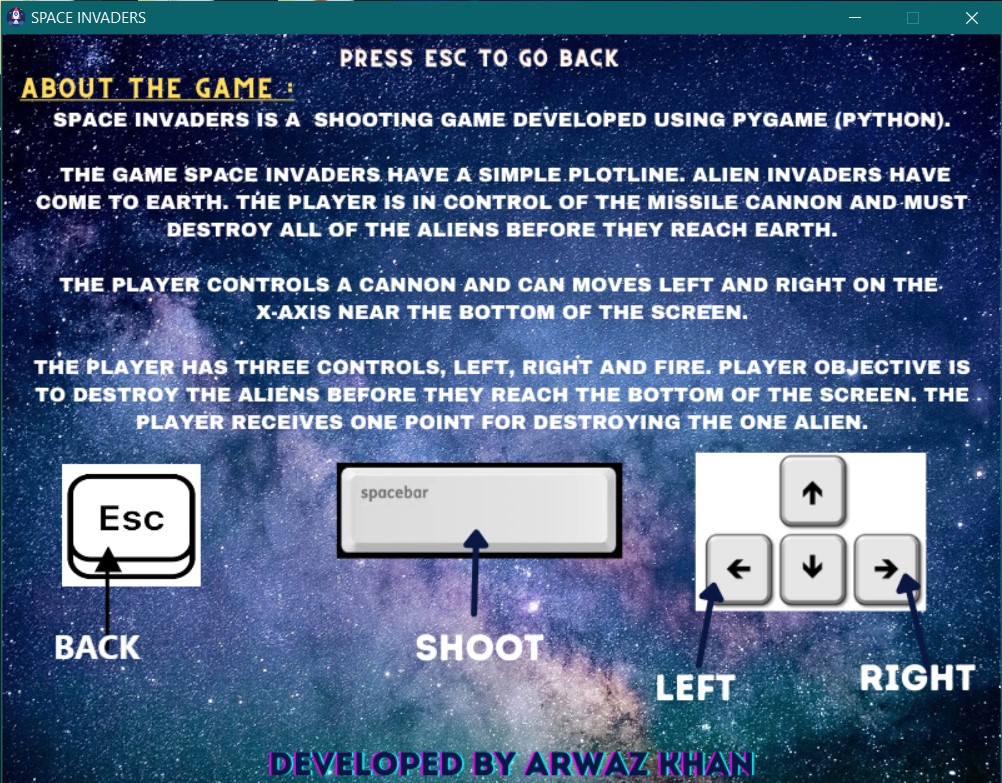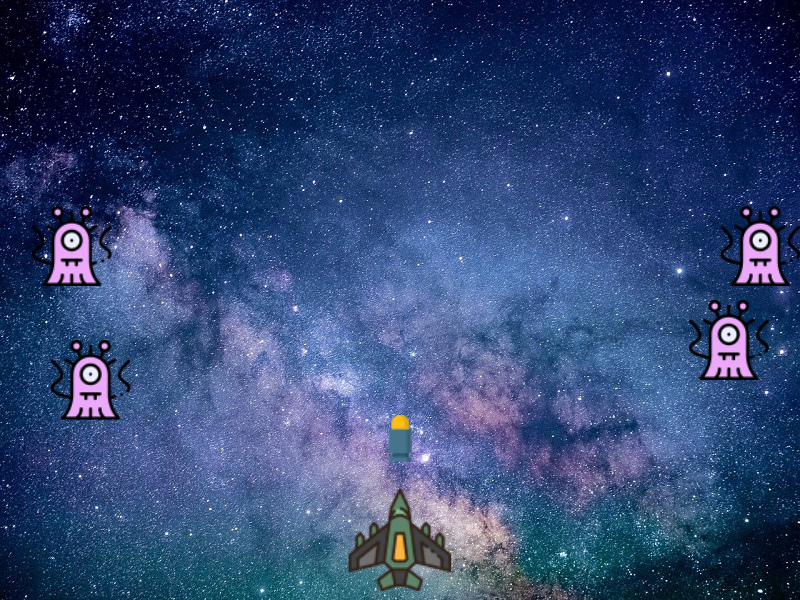 Download Game :
Game Feedback / Review :

Yesh Hukare
⭐⭐⭐
Your work is always of top class brother🙌
Please submit your review after playing game.